If you are looking for affiliate programs for musical instruments, then this article is surely going to help you in getting one of your choices. The music affiliate programs offer their members with a huge variety of musical instruments for each type of sounds. If you join their affiliate programs, you will get a substantial amount of commission if your users buy any of the musical instruments from this store. Not only this, but the brand's support system will help you with ads, banners, cookies, links, and striking images to be posted on your blog.
Also check- 10 best Beauty/Makeup Products Affiliate program for bloggers
9 Best Affiliate Programs for Musical Instruments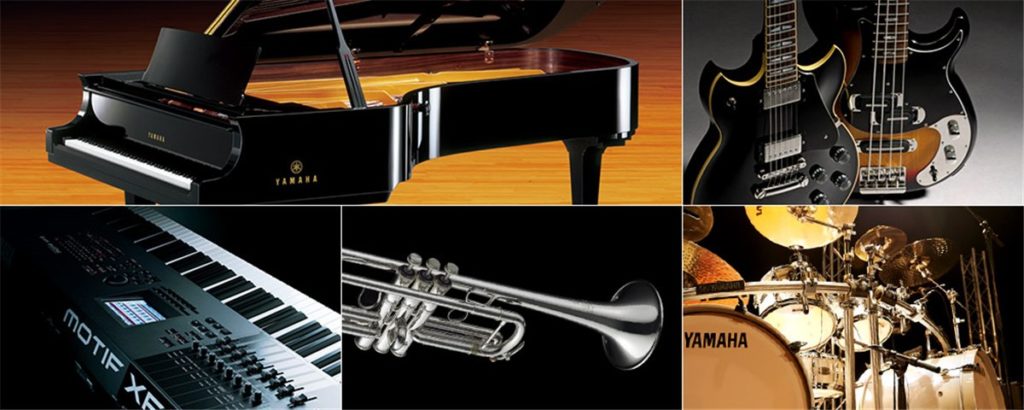 Musician's Friend is an online store which offers the widest collection of the finest musical instruments, equipment, and high-class content to help you get the sound you're searching for. It is the largest music store with all the favorite brands from all over the world.
The affiliate program of Musicians friend offers 6% commission on every sale. After signing-up the affiliate program, you get access to the exclusive offers, contests, and deals. The process is simple as you just need to fill up the form and agree to the policies generated by the brand. After the approval, you will get banners, links, as well as customer creatives to use on your site.
Affiliate network partner- Commission Junction
Commission- 6%
SamAsh is a place where you will get wide range of musical instruments. It is an old and recognised brand where selling is not the motive. The SamAsh is the part of the Sam Ash Music family of companies, the country's chief family-owned musical instrument store.
The affiliate program of SamAsh offers 10% commission on every sale. The commission keeps on escalating with more traffic you send to the website. The affiliate network partner is LinkShare which is a leader in e-commerce marketing services. As an affiliate, you will get hands-on attractive deals ad banners so as to attract more clients towards SamAsh.
Affiliate network partner- LinkShare
Commission- 10%
Cascio Interstate Music deals in over 60,000 top brand music and customer electronics products, with the eccentric range of innovative, value-priced musical instruments and auxiliaries, comprising Guitars, Basses, Live Sound, Woodwind devices, etc. It also offers consumer electronics and other utility products.
The affiliate program offers 8% commission depending on the sale, along with 30-day recommendation period. The Cascio AP provides you with banners, links, texts, offers, daily data feed along with in-house support team to make creative custom designs and solve issues.
Affiliate network partner- LinkShare and Commission Junction
Commission- 8%
At guitarcenter.com, over 40,000 products, comprising thousands of guitars, basses, keyboards, drum sets and amps, as well as recording, partying, lighting and DJ stuff.
The affiliate program of Guitarcenter offers 6% commission on every sale. It is a recognised seller of musical instruments which gives top-quality customer service, great choices along with great prices. They also offer two weeks' referral to earn a commission. Once the amount exceeds $25, the third-party will look after the sales and payouts.
Affiliate network partner –CJ
Commission- 6%
Zzounds is yet again an recognised online store which offers wide range of guitars, bass, keyboard, recording instruments, live sounds, DJ, and much more equipment as per your taste. The top world-class artiste gateways have tremendously selected zZounds Music as their ecommerce companion.
The affiliate program offers 6% commission on regular sales, but if the customer buys an expensive and popular product from the music collection, you commission might range from $125-300. Zzounds exclusive affiliate can earn bonus up to 80%.
Affiliate network partner- in-house Affiliate program –GearLink and the third-party program is Commission Junction.
Commission- 6%
Sweetwater is the US' largest dealers in musical gear for instrumentalists, recording workshops, schools, basilicas, show sound companies and broadcasters.
VigLink handles the affiliate program of Sweetwater. The commission rates are also not mentioned.
Network partner – VigLink
Commission – Not mentioned
AMS is an established music store in the industry which deals in not only musical instruments, but also those other supporting gears and accessories. The firm works hard for providing the best quality products, free shipping and free extended warranty and robust customer service to its buyers.
The affiliate program offers 6% commission on purchases made by your reference, plus links, banners, and ads. The 60-day cookie program is there for returning customers along with exclusive offers. If the client buys a big product like keyboard worth $2000, you will earn $120 as commission.
Affiliate network partner- CJ
Commission- 6% and more depending on the product
WMS was founded in 1993, is an online mail order trade retailing musical instruments, professional audio, and accouterments to the music industry. It deals with all types of guitars, live sounds, drums, DJ, live stage instruments, etc.
The affiliate program offers 5% commission to the members for placing links on their website, bringing more traffic and customers.
Affiliate network partner- Self
Commission -5%
Music&Arts deals with musical instruments from past 60 years. It is a national music store chain dealing in instrument rentals, music training, instrument maintenance, and band and orchestra instrument sales. They assist musicians and educators find the product of their choice.
The commission offered by M&A is 6%. You just need to apply for the program thru CJ, and when you get approval, you can go thru the texts and banner ads suitable for your site. CJ will check the sales and commissions and once your commission crosses $50, you will be paid in your account.
Affiliate network partner- CJ
Commission -6%
Conclusion
All the affiliate programs for musical instruments given above are highest paying and reputes ones. If your niche allows to include these programs, then you will surely make a significant amount of income by putting up this online music stores program on your website.